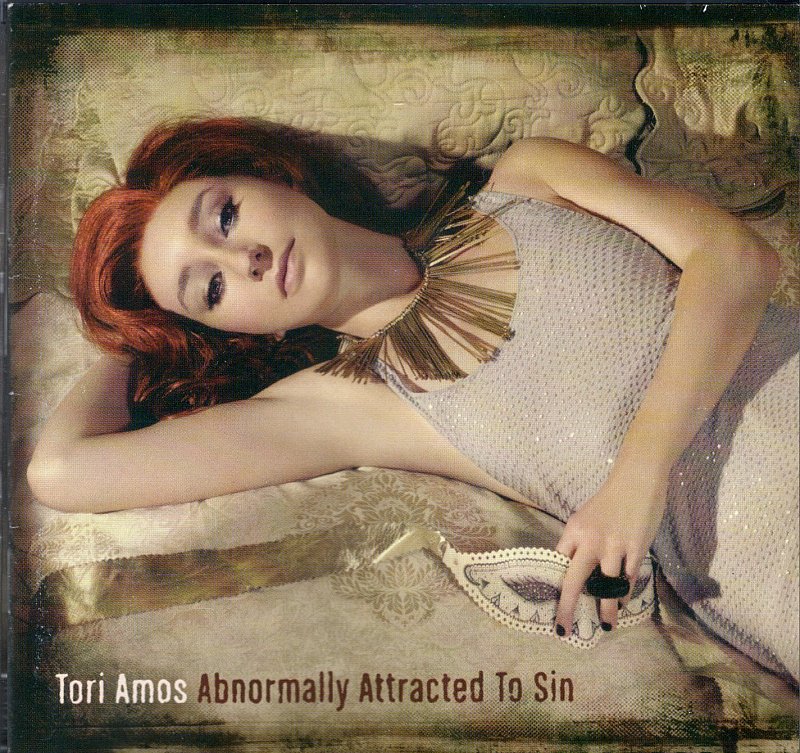 Year Released:
2009

---

Countries:
Argentina, Australia, Canada, European Union, Indonesia, Korea, Malaysia, Poland, Russia, South Africa, Taiwan, United Kingdom, United States

---

Formats:
CD, CD/DVD, 180g Double 12" Vinyl

---

Label:
Universal Republic

---

Producer:
Tori Amos

---
Release Dates:
| | |
| --- | --- |
| South Africa: | May 25 2009 |
| United States: | May 19 2009 |
Description:
Tori's tenth studio album was her first with the Universal label. Like her previous two albums, themes of politics, religion and feminism run throughout, but there are no characters or overarching concepts surrounding the songs. Tori has spoken of this record as a return to her focus on being a composer after exploring the full band sound on previous albums.
The deluxe version of this album came housed in a digipak which was nestled inside a die-cut slipcase, giving the illusion of looking through a "keyhole" on the back. It also came complete with a special booklet and a bonus DVD titled the "Road Chronicles" featuring 16 films directed by
Christian Lamb
.
The US, EU and Canadian (and possibly other countries) deluxe versions also came with a poster (folded up 4 times) nestled inside.
The bonus track "Oscar's Theme" was available on the standard digital version of the album when purchased through iTunes. It was also available on some European (both standard and deluxe) and Australian (standard only) physical CD releases.
Newbury Comics sold an autographed standard edition booklet with purchase of either the standard or deluxe versions.
Track Listing:
No:

Title:

Length:

1.

Give

04:13

---

2.

Welcome To England

04:06

---

3.

Strong Black Vine

03:27

---

4.

Flavor

04:05

---

5.

Not Dying Today

04:02

---

6.

Maybe California

04:24

---

7.

Curtain Call

04:52

---

8.

Fire To Your Plain

03:01

---

9.

Police Me

03:55

---

10.

That Guy

04:04

---

11.

Abnormally Attracted To Sin

05:33

---

12.

500 Miles

04:06

---

13.

Mary Jane

02:42

---

14.

Starling

04:02

---

15.

Fast Horse

03:52

---

16.

Ophelia

04:42

---

17.

Lady In Blue

07:12

---
Itunes (standard edition)

No:

Title:

Length:

18.

Oscar's Theme

03:38
"The Road Chronicles" Limited Edition DVD

No:

Title:

1.

That Guy

---

2.

Welcome To England

---

3.

Strong Black Vine

---

4.

Ophelia

---

5.

Fast Horse

---

6.

Fire To Your Plain

---

7.

Curtain Call

---

8.

Not Dying Today

---

9.

Maybe California

---

10.

Give

---

11.

Police Me

---

12.

Starling

---

13.

500 Miles

---

14.

Flavor

---

15.

Lady In Blue

---

16.

Abnormally Attracted To Sin

---
Photo
Country
Year
Title
Format
Catalog
Label
Tracks
Photo
Country
Year
Title
Format
Catalog
Label
Tracks
Argentina
2009
Abnormally Attracted To Sin

CD
2703435
Universal Republic Records
17
Australia
2009
Abnormally Attracted To Sin

CD
2704664
Universal Republic Records
18
Canada
2009
Abnormally Attracted To Sin

CD
B001287302
Universal Republic Records
17
Canada
2009
Abnormally Attracted To Sin


Deluxe Edition

CD/DVD
B001290110
Universal Republic Records
33
European Union
2009
Abnormally Attracted To Sin

CD
602527034355
Universal Republic
17
European Union
2009
Abnormally Attracted To Sin


Deluxe Edition



CD/DVD
602527040561
Universal Republic
33
Indonesia
2009
Abnormally Attracted To Sin

CD
270 714 6
Universal Republic
17
Korea
2009
Abnormally Attracted To Sin

CD
DW6187/270 343 5
Universal Republic Records
17
Malaysia
2009
Abnormally Attracted To Sin

CD
60252703455
Universal Republic Records
17
Malaysia
2009
Abnormally Attracted To Sin

CD
602527071466
Universal Republic Records
17
Malaysia
2009
Abnormally Attracted To Sin


Deluxe Edition

CD/DVD
602527040561
Universal Republic Records
33
Poland
2009
Abnormally Attracted To Sin

CD
602527071466(86)
Universal Republic Records
17
Russia
2009
Abnormally Attracted To Sin

CD
4 60502670196
Universal Republic Records
17
South Africa
2009
Abnormally Attracted To Sin

CD
STARCD 7352
Universal Republic Records
17
Taiwan
2009
Abnormally Attracted To Sin

CD
270 343 5
Universal Republic Records
17
United Kingdom
2009
Abnormally Attracted To Sin


With Bonus Track



CD
2704664
Island Records, Universal Republic Records
18
United Kingdom
2009
Abnormally Attracted To Sin


With Bonus Track




Deluxe Edition

CD/DVD
2707397
Island Records, Universal Republic Records
34
United States
2009
Abnormally Attracted To Sin

CD
B0012873 02
Universal Republic Records
17
United States
2009
Abnormally Attracted To Sin


Deluxe Edition

CD/DVD
B0012901 10
Universal Republic Records
33
United States
2009
Abnormally Attracted To Sin

180g Double 12" Vinyl
B0012906 01
Universal Republic Records
17