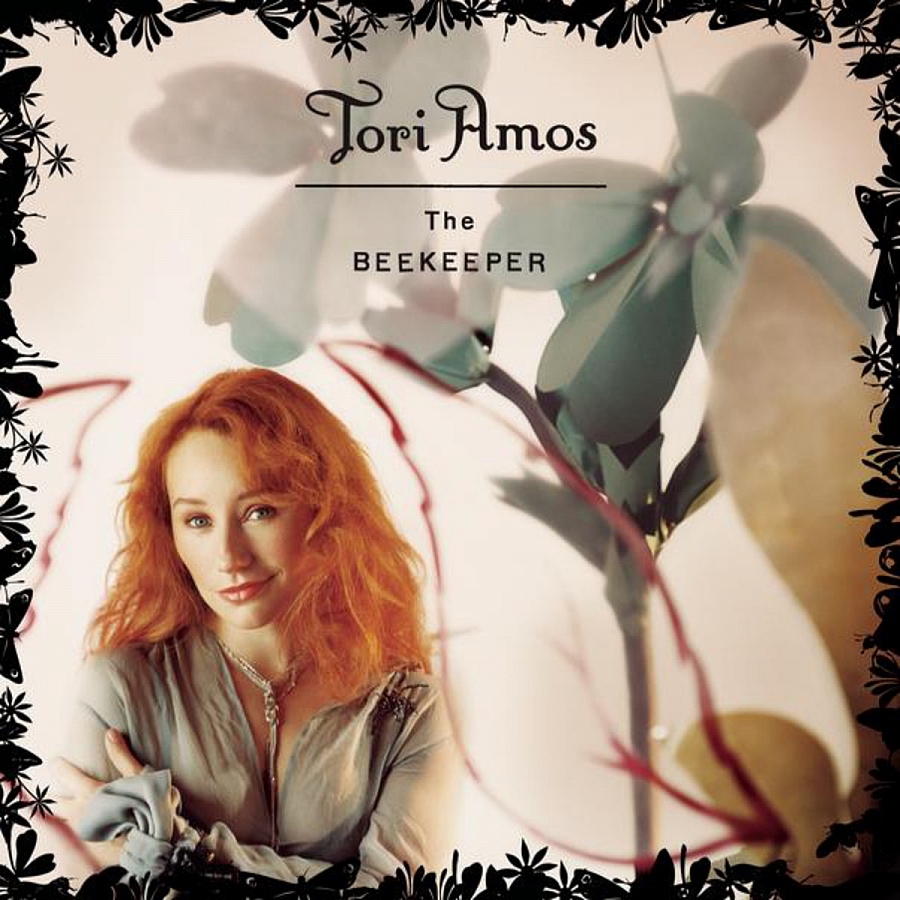 Year Released:
2005

---

Countries:
Argentina, Australia, Canada, European Union, Indonesia, Japan, Korea, Russia, United Kingdom, United States

---

Formats:
CD, Double CD, CD/DVD, Cassette

---

Label:
Epic

---

Producer:
Tori Amos

---
Release Dates:
| | |
| --- | --- |
| Canada: | February 22 2005 |
| United States: | February 22 2005 |
Description:
Tori's eighth studio album possesses a lighter, more Adult Contemporary sound than her previous work, yet deals with serious topics such as betrayal, death and loss. The album debuted in the top-10 on the
Billboard 200
and was her fifth album to do so, which makes it a milestone for Tori and put her in an elite class of very few artists who have done the same.
Similar to her previous Epic album Scarlet's Walk, the Limited Edition version of The Beekeeper comes with bonus extras: a DVD (which includes an extra song, "Garlands") and a special flower and plant seed package to tie in with the album theme. The Limited Edition package also groups the album's 19 songs into 6 different gardens - Roses and Thorns, Herbs and Elixers, The Desert Garden, The Greenhouse, The Orchard and The Rock Garden. The text accompanying Garlands includes content from Tori's book released the same year, Piece by Piece.
The seed packets were were not available for the UK version due to export restrictions on plants/seeds and certain ecological concerns.
A promotional poster was given away with purchase of the Limited Edition version of the album. A small number of these were signed by Tori for online orders at the official Sony store.

The Beekeeper Limited Edition Poster

US • Promo Display
Track Listing:
No:

Title:

Length:

1.

Parasol

03:54

---

2.

Sweet The Sting

04:16

---

3.

The Power Of Orange Knickers (featuring Damien Rice)

03:36

---

4.

Jamaica Inn

04:03

---

5.

Barons Of Suburbia

05:21

---

6.

Sleeps With Butterflies

03:35

---

7.

General Joy

04:13

---

8.

Mother Revolution

03:58

---

9.

Ribbons Undone

04:30

---

10.

Cars and Guitars

03:45

---

11.

Witness

06:06

---

12.

Original Sinsuality

02:02

---

13.

Ireland

03:49

---

14.

The Beekeeper

06:50

---

15.

Martha's Foolish Ginger

04:22

---

16.

Hoochie Woman

02:34

---

17.

Goodbye Pisces

03:36

---

18.

Marys Of The Sea

05:11

---

19.

Toast

03:42

---
No:

Title:

Length:

1.

Exploring The Beekeeper

01:09

---

2.

Roses And Thorns

06:31

---

3.

Elixirs And Herbs

01:42

---

4.

The Orchard

05:58

---

5.

Desert Garden

04:13

---

6.

Rock Garden

02:36

---

7.

The Greenhouse

04:30

---

8.

Garlands

08:21

---
Photo
Country
Year
Title
Format
Catalog
Label
Tracks
Photo
Country
Year
Title
Format
Catalog
Label
Tracks
Argentina
2005
The Beekeeper

CD
2 519425
Epic
19
Australia
2005
The Beekeeper

CD
5194252000
Sony BMG Music Entertainment
19
Australia
2008
Scarlet's Walk / The Beekeeper


Box Set

Double CD
88697365112
Sony BMG Music Entertainment
37
Canada
2005
The Beekeeper

CD
EK92800
Epic
19
Canada
2005
The Beekeeper


Limited Edition

CD/DVD
EK 93698
Epic
27
European Union
2008
Scarlet's Walk / The Beekeeper


Box Set

Double CD
88697365112
Sony BMG Music Entertainment
37
Indonesia
2005
The Beekeeper

Cassette
519425.4
Epic, Sony BMG Music Entertainment
19
Japan
2005
The Beekeeper

CD
EICP 495
Epic
19
Korea
2005
The Beekeeper

CD
CPK 3420(519425.2)
Epic
19
Russia
2005
The Beekeeper

CD
EPC 519425 0
Epic
19
Russia
2010
The Beekeeper


Special Russian Version



CD
519425 0
Sony BMG Music Entertainment, Epic
19
United Kingdom
2005
The Beekeeper

CD
EPC 519425 2
Epic
19
United Kingdom
2005
The Beekeeper


Limited Edition

CD/DVD
EPC 519425 9
Epic
27

1

United States
2005
The Beekeeper

CD
EK92800
Epic
19
United States
2005
The Beekeeper


Limited Edition

CD/DVD
EK 93698
Epic
27