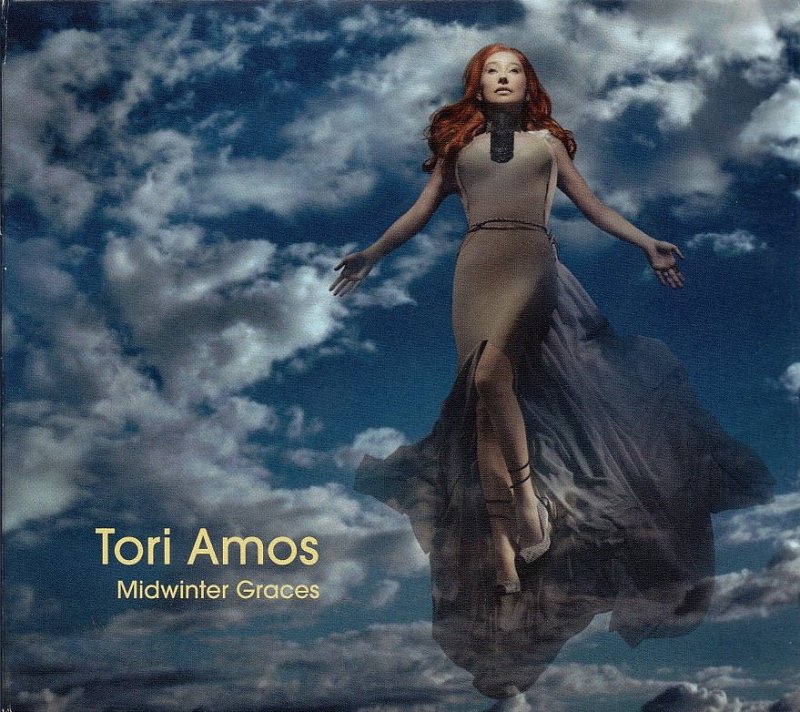 Year Released:
2009

---

Countries:
Australia, Canada, European Union, Malaysia, Poland, Russia, Taiwan, United States

---

Formats:
CD, CD/DVD

---

Label:
Universal Republic

---

Producer:
Tori Amos

---
Release Dates:
| | |
| --- | --- |
| Australia: | November 6 2009 |
| Canada: | November 10 2009 |
| European Union: | November 16 2009 |
| United States: | November 10 2009 |
Description:
Release Dates
(for countries not already documented above):
France : November 9, 2009
Germany: November 27, 2009
Tori's eleventh studio album is her first seasonal record and puts an interesting twist on familiar carols in addition to showcasing new songs, most notably an epic piece written for
The Light Princess musical
. Tori uses various synths, strings, and harpsicord in addition to the piano.
• The deluxe edition is housed in a tri-fold digipak with bonus DVD featuring "A Silent Night With You" and an interview with Tori about the making of the album. It also holds a 20-page photo booklet. The deluxe edition is the only physical edition of the album available in North America. In other parts of the world, the physical release of the album is available in both regular and deluxe editions.
• The deluxe edition also included two bonus tracks, "Comfort and Joy" and "Stille Nacht, Heilige Nacht (Silent Night, Holy Night)".
• The Itunes deluxe edition included a third bonus track in addition to the two found on its CD counterpart, "Good King Wenceslas".
• The first 1,000 orders of the regular edition of the album from Amazon UK included an exclusive Christmas card.
Midwinter Graces

Limited Edition
EU • CD • Album
Track Listing:
No:

Title:

Length:

1.

What Child, Nowell

03:46

---

2.

Star Of Wonder

03:51

---

3.

A Silent Night With You

03:23

---

4.

Candle: Coventry Carol

03:18

---

5.

Holly, Ivy, And Rose

04:44

---

6.

Harps Of Gold

03:10

---

7.

Snow Angel

03:44

---

8.

Jeanette, Isabella

04:28

---

9.

Pink and Glitter

04:57

---

10.

Emmanuel

03:00

---

11.

Winter's Carol (From The Light Princess)

05:22

---

12.

Our New Year

04:13

---
No:

Title:

Length:

13.

Comfort and Joy

03:56

---

14.

Stille Nacht, heilige Nacht! (Silent Night, Holy Night)

03:59

---
No:

Title:

Length:

13.

Comfort and Joy

03:56

---

14.

Stille Nacht, heilige Nacht! (Silent Night, Holy Night)

03:59

---

15.

Good King Wenceslas

05:33

---
No:

Title:

Length:

1.

Interview

30:58
Photo
Country
Year
Title
Format
Catalog
Label
Tracks
Photo
Country
Year
Title
Format
Catalog
Label
Tracks
Australia
2009
Midwinter Graces

CD
2715445
Universal Republic Records
12
Canada
2009
Midwinter Graces


Deluxe Edition

CD/DVD
B001362910
Universal Republic Records
15
European Union
2009
Midwinter Graces


Deluxe Edition

CD/DVD
602527234496
Universal Republic
15

2

European Union
2009
Midwinter Graces


Limited Edition

CD
0602527154459
Universal Republic
12
Malaysia
2009
Midwinter Graces

CD
0602527154459
Universal Republic
12
Malaysia
2009
Midwinter Graces

CD
0602527257501
Universal Republic Records
12
Malaysia
2009
Midwinter Graces


Deluxe Edition

CD/DVD
602527234496
Universal Republic Records
15
Poland
2009
Midwinter Graces

CD
0602527257501(86)
Universal Republic Records
12

1

Russia
2009
Midwinter Graces

CD
460502670384
Universal Republic Records
12
Taiwan
2009
Midwinter Graces

CD
271 544 5
Universal Music Taiwan, Universal Republic
12
United States
2009
Midwinter Graces


Deluxe Edition

CD/DVD
B0013629 10
Universal
15