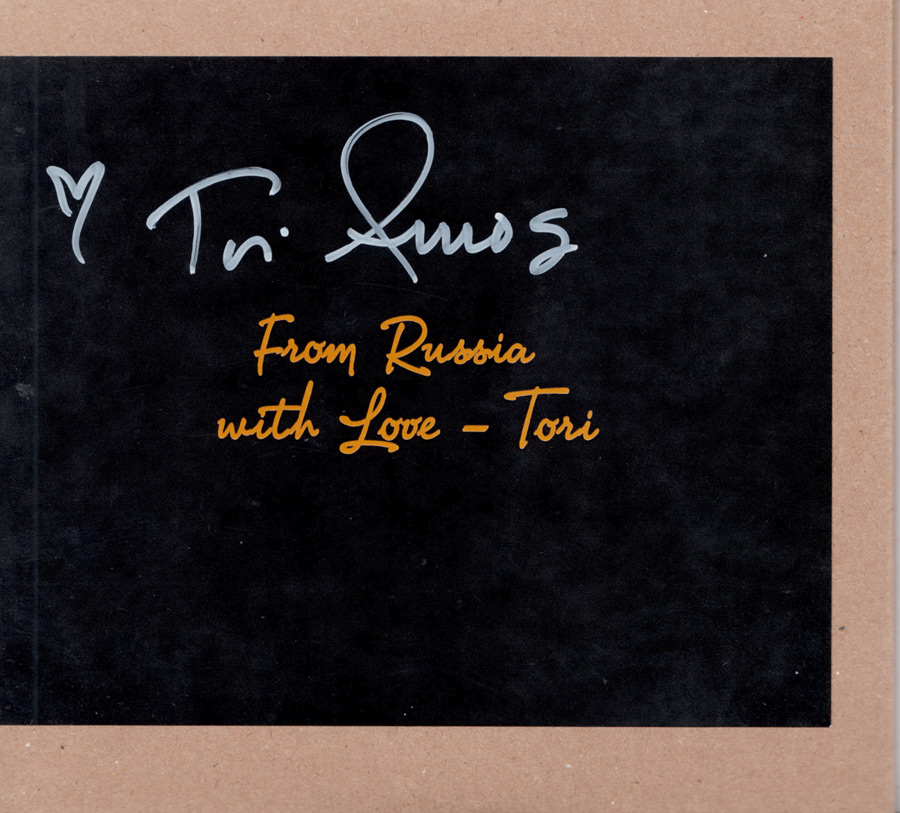 Year Released:
2010

---

Country:
United States

---

Format:
CD

---

Producer:
Tori Amos

---
Release Date:
| | |
| --- | --- |
| United States: | December 3 2010 |
Description:
This unique self-released album was packaged in an elaborate box set that included a signature lomography camera, fllm, lenses, booklet, and limited print all housed in a beautiful die-cut box. The lid opened to reveal a piano design. The box set was sold exclusively through toriamos.com and production was limited to only 2000.
The live 2CD album was recorded in Moscow on September 3, 2010, and each one was hand-signed by Tori herself.
Track Listing:
No:

Title:

Length:

1.

Little Earthquakes

07:17

---

2.

Icicle

04:48

---

3.

Beauty Of Speed

05:01

---

4.

Lust

04:06

---

5.

Dragon

05:19

---

6.

Josephine

02:47

---

7.

Precious Things

06:03

---

8.

Bells For Her

06:25

---

9.

Star Of Wonder

03:46

---

10.

Silent All These Years

05:16

---

11.

Take To The Sky / Muhammad My Friend

05:10

---
No:

Title:

Length:

1.

Take To The Sky / Muhammad My Friend

05:10

---

2.

Mother Revolution

05:35

---

3.

Space Dog

05:13

---

4.

Indian Summer

05:39

---

5.

China

05:43

---

6.

Yes Anastasia

05:41

---

7.

Winter

07:38

---

8.

Bouncing Off Clouds

05:18

---

9.

Leather

04:04

---