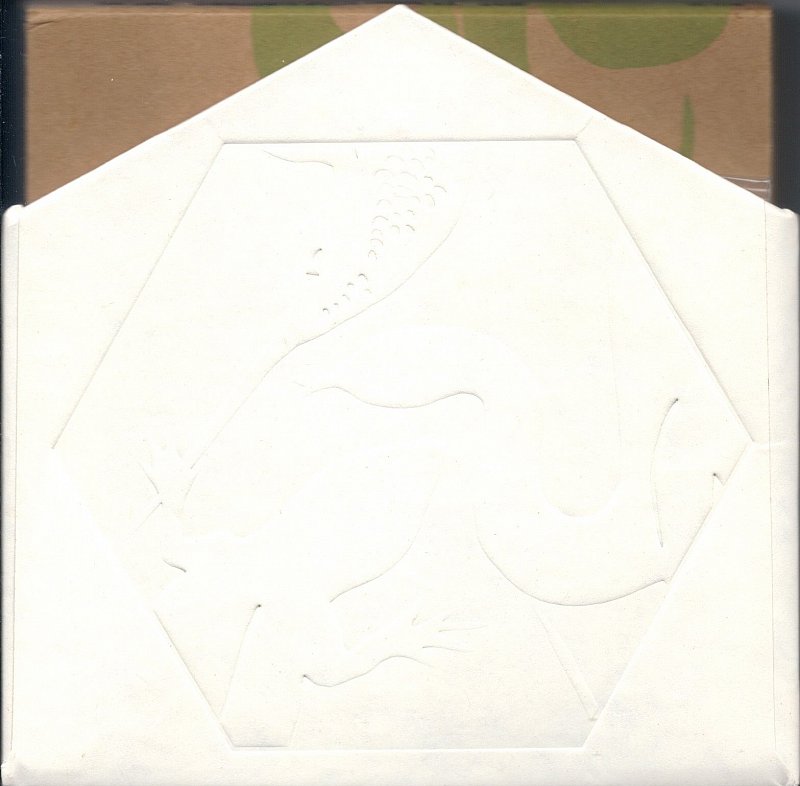 Release Year:
2005

---

Countries:
UK & Europe, United States

---

Formats:
Double CD, CD

---

Label:
Epic

---
Release Dates:
| | |
| --- | --- |
| UK & Europe: | August 30 2005 |
| United States: | December 6 2005 |
Description:
"The Original Bootlegs" is a group of six double-disc concert recordings from the "Original Sinsuality" and the "Summer of Sin" tours, both of which were in support of her album The Beekeeper. Initially each show was released individually, and later were released all together in a box set. Each 2CD set comes inside a cardboard slip-case which displays minimalist silhouettes of birds, snakes, lizards and bugs in keeping with The Beekeeper theme.
The US box set comes with a white embossed box and a set of 6 individual stickers with the artwork from each show. The embossing on the front side of the box features the lizard, the bird, and the snake. The back of the box features the bee, the butterfly, and the hawk.
The UK/EU issues of the Original Bootlegs 2CD shows were essentially the US-pressed discs repackaged in slightly larger white sleeves. Unlike the US versions, they were only sold individually.
Note:
the "Year" column in the table below indicates the release year, not necessarily the year physically printed on the item.
Photo
Country
Year
Title
Format
Catalog
Label
Tracks
Photo
Country
Year
Title
Format
Catalog
Label
Tracks
UK & Europe
2005
Auditorium Theatre Chicago, IL 04.15.05


#1 of 6 The Original Bootlegs



Double CD
82876 73470 2
Epic, Sony BMG
19
UK & Europe
2005
Royce Hall Auditorium Los Angeles, CA 04.25.05


#2 of 6 The Original Bootlegs



Double CD
82876 73471 2
Epic, Sony BMG
18
UK & Europe
2005
Paramount Theatre Denver, CO 04.19.05


#3 of 6 The Original Bootlegs



Double CD
82876748912
Epic, Sony BMG
17
UK & Europe
2005
Manchester Apollo Manchester, UK 06.05.05


#4 of 6 The Original Bootlegs



Double CD
82876748922
Epic, Sony BMG
18
UK & Europe
2005
Hammersmith Apollo London, UK 06.04.05


#5 of 6 The Original Bootlegs



Double CD
82876753142
Epic, Sony BMG
18
UK & Europe
2005
B of A Pavilion Boston, MA 08.21.05


#6 of 6 The Original Bootlegs



Double CD
82876754862
Epic, Sony BMG
17

1

United States
2005
The Original Bootlegs


Limited Edition Box Set

CD
8 2796 97780 2
Epic
107
United States
2005
Auditorium Theatre Chicago, IL 04.15.05


#1 of 6 The Original Bootlegs



Double CD
E2L 96442
Epic
19
United States
2005
Royce Hall Auditorium Los Angeles, CA 04.25.05


#2 of 6 The Original Bootlegs



Double CD
E2L 96443
Epic
18
United States
2005
Paramount Theatre Denver, CO 04.19.05


#3 of 6 The Original Bootlegs



Double CD
E2L 97634
Epic
17
United States
2005
Manchester Apollo Manchester, UK 06.05.05


#4 of 6 The Original Bootlegs



Double CD
E2L 97635
Epic
18
United States
2005
Hammersmith Apollo London, UK 06.04.05


#5 of 6 The Original Bootlegs



Double CD
E2L 97790
Epic
18
United States
2005
B of A Pavilion Boston, MA 08.21.05


#6 of 6 The Original Bootlegs



Double CD
E2L 97791
Epic
17